Visual Pinball Addressable LED Matrix Gameplay Videos!
Well, after a few distractions: my middle screen dying, creating a new bezel, getting VPX running in exclusive fullscreen issues, etc....
They are finally here! I said a while back I would get around to showing some videos of VP gameplay and effects from addressable leds through DOF....so here they are!
Unlike the rolling effects while browsing in Pinball X, these are different things that occur from various tiggers throughout gameplay. Explosions, looping effects, rocket trails, sparkles, symbols, shapes....all sorts of things.
Please note: this was the best angle I could get that would still show all 3 sections of the addressable LEDS. The brightness of the LEDs can also be adjusted...so you don't need to worry about being blinded while playing!
I apologize if I seem to repeat myself a few times....the damn power kept going out while I was recording, so I lost track of what I said in earlier videos.
This first video shows Bride of Pinbot and Attack From Mars. Lots of different types of effects shown.... I continued to make other videos, even after the power goes out at the end of this video!
https://www.youtube.com/watch?v=VoASoX-mvcc
This second video shows off some explosion effects, trail effects, and more. Tables shown are Medieval Madness, and Monster Bash.
https://www.youtube.com/watch?v=cyw8Ay-iVgo
This third video shows some cool looping effects from The Getaway, as well as the neat effects in Star Trek and Circus Voltaire!
https://www.youtube.com/watch?v=SyWz0oct1pY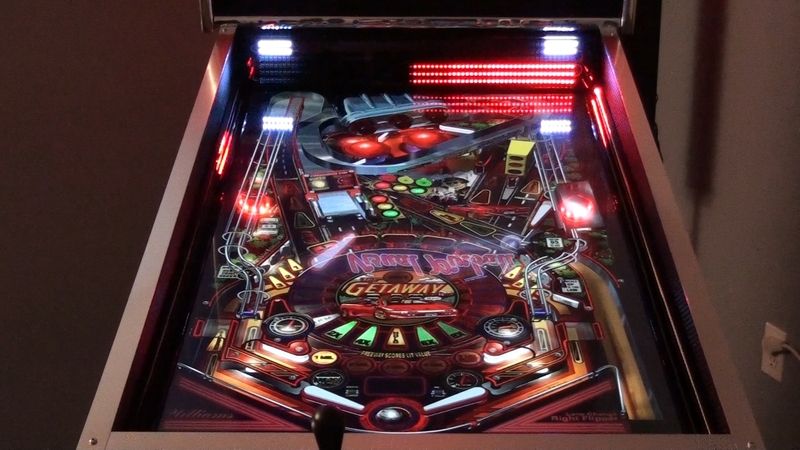 This last video show ALOT more tables, and demonstrates how the various lighting toys in a pinball cabinet can be replicated by the back matrix! Also shows some other effects. Tables shown are NBA Fastbreak, Jurassic Park, Scared Stiff, Tales of the Arabian Nights, Transformers, Twilight Zone, and Star Wars.
https://www.youtube.com/watch?v=EFLd_zC7vrI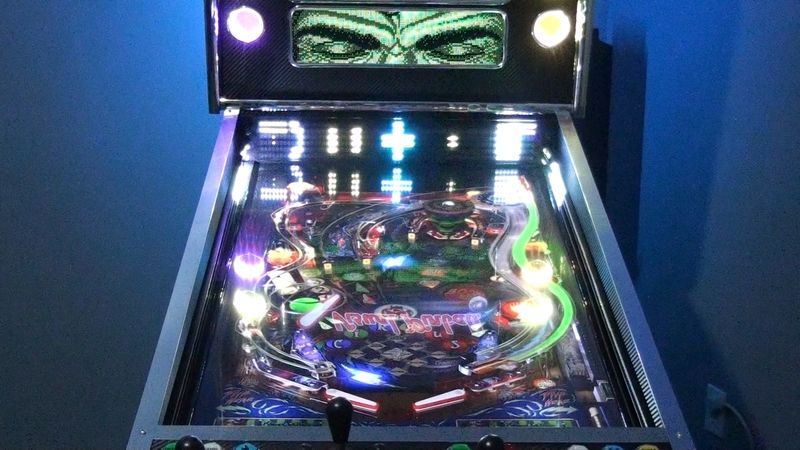 I hope these videos do justice in showing off the hard work from everyone involved in making these effects possible!
If there is something specific you want to see, let me know and maybe I can put up more videos!